British Chess Championship, Llandudno 2017
Posted: 08 August 2017
The British Championship has now concluded and it is pleasing to report some excellent performances from Hertfordshire Junior (under-18) players.
The British Championship (103 players)
6th= FM Ravi Haria (Haberdashers), 6/9 – U21 Champion
31st= Taran Jina (Harpenden), 5/9 – performance rating FIDE 2222
Under 14 Tournament (39 players)
6th= Nadia Jaufarally (St Albans), 4.5/7 – Girls Champion
Under 12 Tournament (44 players)
3rd= Adithya Pramod Paleri (Watford), 5/7
Under 11 Tournament (52 players)
7th= Kian Shah (Watford), 4/7
Under 9 Tournament (74 players)
22nd= Kaveer Mehta (Watford), 3.5/6
Under 8 Tournament (56 players)
6th= Siena Gurjar (Watford), 4.5/6 – Girls Champion (joint)
8th= Ruwan Dias (Radlett), 4/6
Yates Weekend Under 120 Tournament (63 players)
3rd= Roshan Gurjar (Watford), 4/5
The full list of Prizewinners and Results are available on the British Championship website
South-West Herts League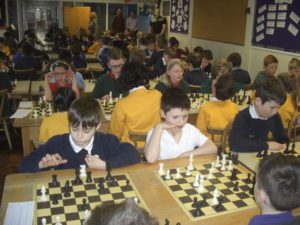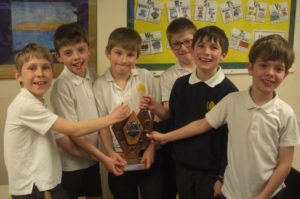 Winners in 2017: Roundwood Primary School
New Website
Posted: 19 May 2017
This is the new website of HSCA. It has a shorter and more user-friendly name, and its look and performance on mobile devices is improved by adopting a modern responsive template.
Our most recent event is the Hertfordshire Megafinal.